WHAT'S IN A SKATE?
Whether you realize it or not, the skates you have on your feet can determine how quickly your skating progresses. See below why we think the Chaya Melrose Premium is the perfect skate for every style and level of skater.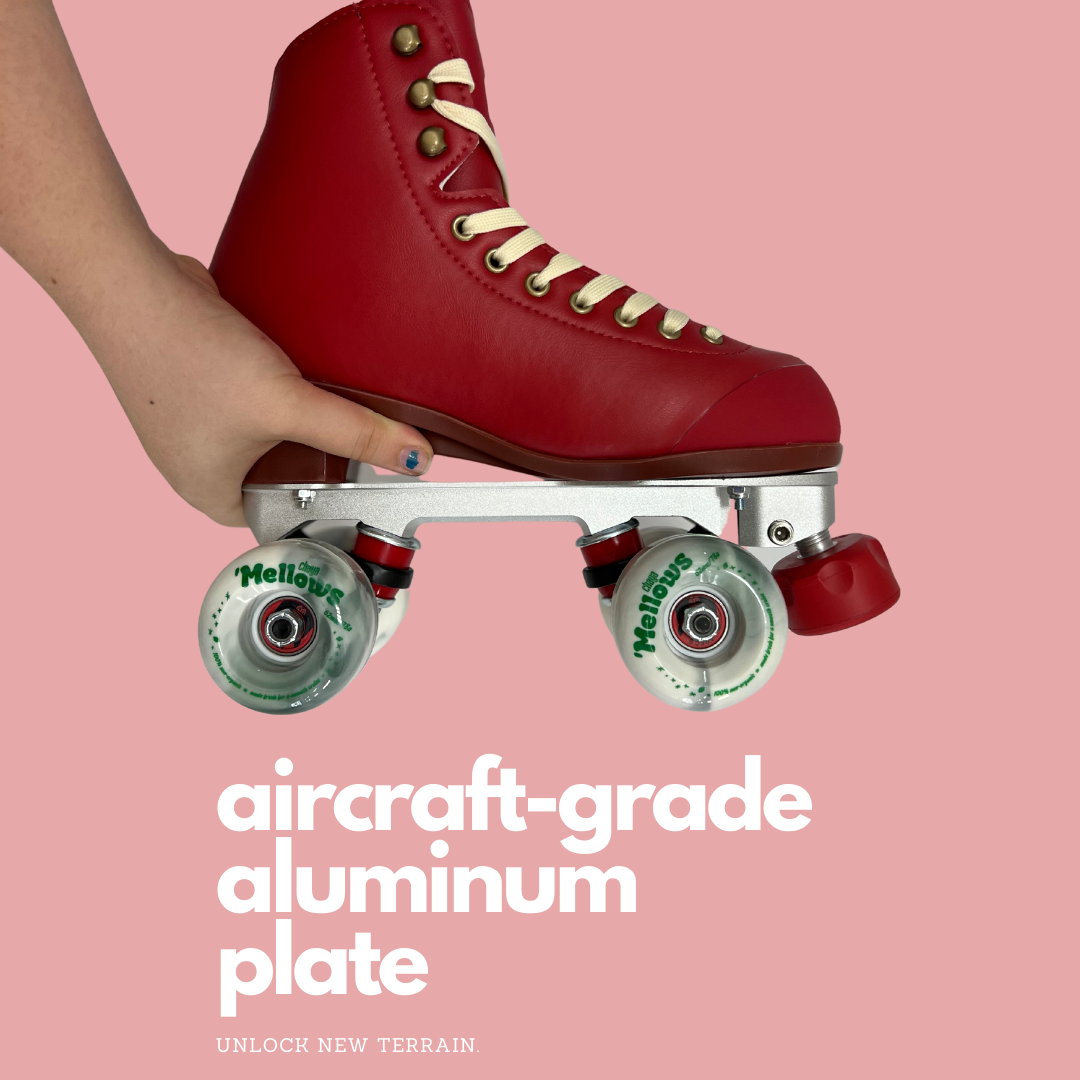 Rapid Improvement
The nearly-indestructible aluminum plate on the Chaya Melrose Premium makes these skates ideal for the high-impact tricks involved in park skating. They are also snappy and responsive making difficult footwork a breeze. When you switch to a high-quality plate, you will see your skills develop quickly.
SHOP NOW
Subscribe to our newsletter
Promotions, product updates, and best offers. Directly to your inbox.