DISCLAIMER: We will not be sharing these photos with anyone. These photos will be used to accurately measure your boots for a custom fit.
Step #1
Put your easy-to-read ruler against the wall first. Then place your foot on the ruler with your heel against the wall, too. Remember, it is important that the numbers and markings on the ruler are easy to read.
Step #2
Take a picture of this to send to us. You must lean forward to take this picture FOR BOTH FEET with a vertical angle to get the correct length.
​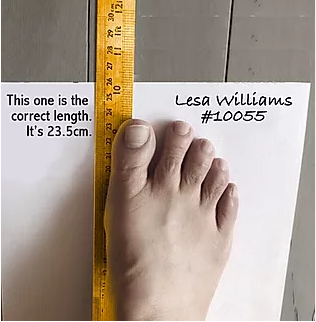 Step #2a
You must lean forward to take the picture with a vertical angle, otherwise, you will get the incorrect foot length which will be longer than your actual foot length.
​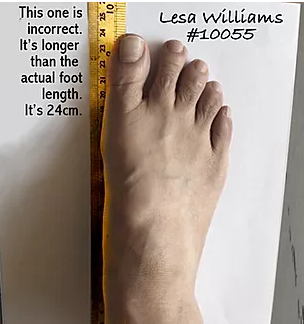 Step #2b
Be sure to send us a picture of the ruler against the wall without your foot, so the boot fitter is aware of exactly how much additional space needs to be added to your foot length.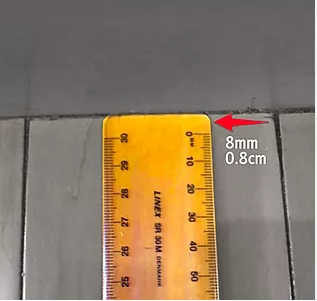 Step #3
Place the widest part of EACH FOOT on the ruler, and take these pictures to get the correct widths of your feet.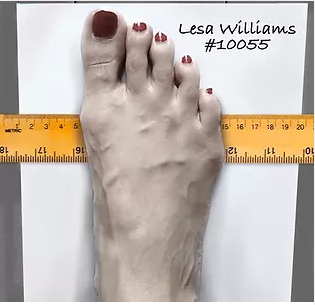 Step #4
Raise your pant legs at this wider angle and take these pictures to get the correct width of your foot. Send all of your photos of BOTH FEET with your order number. 
Step #5
Please take a picture of the side of your foot from heel to toe.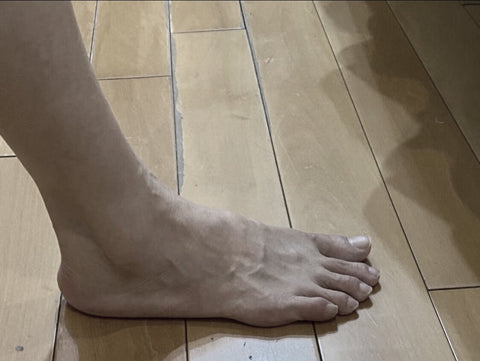 Step #6
We need to see a picture of your heel from a 45-degree angle as well.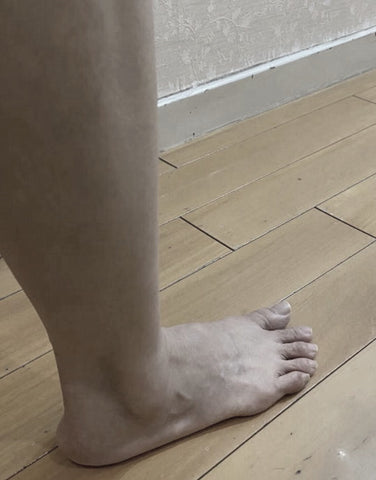 Step #7
Please send us the pictures with this side of both feet, too.